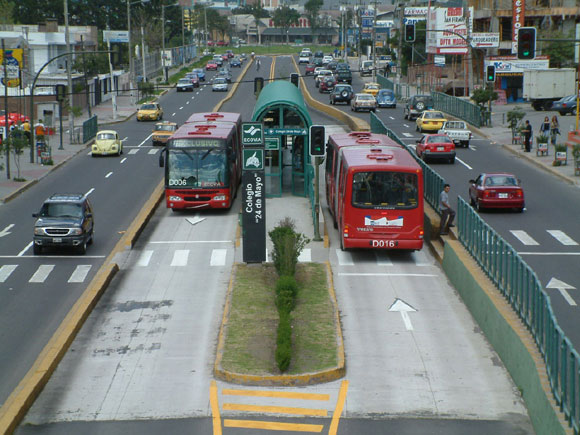 China is learning very quickly what it took the U.S. decades to realize. You can't solve traffic problems only by building and widening roads. In a New York Times story this week, Chinese cities are using BRT (Bus Rapid Transit) systems with elevated stations and lanes dedicated to the buses. Interestingly, it was the U.S. based Institute for Transportation & Development Policy that suggested the idea to the southern Chinese city of Guanghhou.
</o:p>
</o:p>
"And they are not adopting necessarily the same model that the U.S. has adopted in trying to solve all their mobility needs through the construction of highways and increasing the capacity of their road network…" – said a transportation engineer.
</o:p>
</o:p>
</o:p>
Los Angeles runs a BRT system, and Seattle has a partial system. The Atlanta Regional Commission is planning a BRT system with dedicated lanes and light rail from the suburbs.
</o:p>